The importance of personal contact with loved ones for individuals serving in the armed forces cannot be understated. After all, our service members are often in foreign lands that bear little resemblance to their American lives. Missing the company of friends and family at home makes many service members feel homesick. Yet you can stay connected with your loved one by sending care packages, scheduling calls, and applying for Luke's Wings programs.
Even while military members carry out their essential duties, they will want to stay in touch with those closest to them. The Luke's Wings team works diligently to facilitate those connections, especially for service members recovering from wounds, injuries, and illnesses incurred during deployment or training. Our services provide complimentary airfare to recovering service members and their loved ones, which aids with healing and strengthens personal bonds. To learn more about our mission for active military members, call (800) 609-9920 today.
Below, we highlight the ways you can stay connected with your loved ones in the armed forces:
Send Care Packages
A "care package" is a shipment to a loved one filled with goods to brighten their day. They can include necessities like socks, underwear, lip balm, sunscreen, and flip-flops. However, the niceties your loved one has an affinity for will personalize a care package. Sending their favorite brand of chips, candy, cookies, beverage mixes, and even some beef jerky connects military personnel with home. Care packages remind those deployed of the joy awaiting them back home.
Mail a Handwritten Letter
In a digital age, putting pen to paper and sharing your thoughts and feelings with someone far away feels intimate. Moreover, service members who receive letters tend to keep them as a physical reminder that they have supporting loved ones. 
Consider writing to your loved one about positive things happening in your community—including the lives of people in your orbit—and updating them about family members. There's a long-standing tradition of service members getting letters from home, and your loved one will cherish the gesture.
Regularly Scheduled Phone Calls
When a service member is deployed overseas or on a mission, hearing a familiar voice can mean the world to them. Indeed, they look forward to regularly scheduled phone calls from their loved ones. You can make the time more joyful by gathering immediate family members or inviting a hometown buddy to join your calls. Such surprises can have a significantly uplifting effect.   
Skype or FaceTime Interactions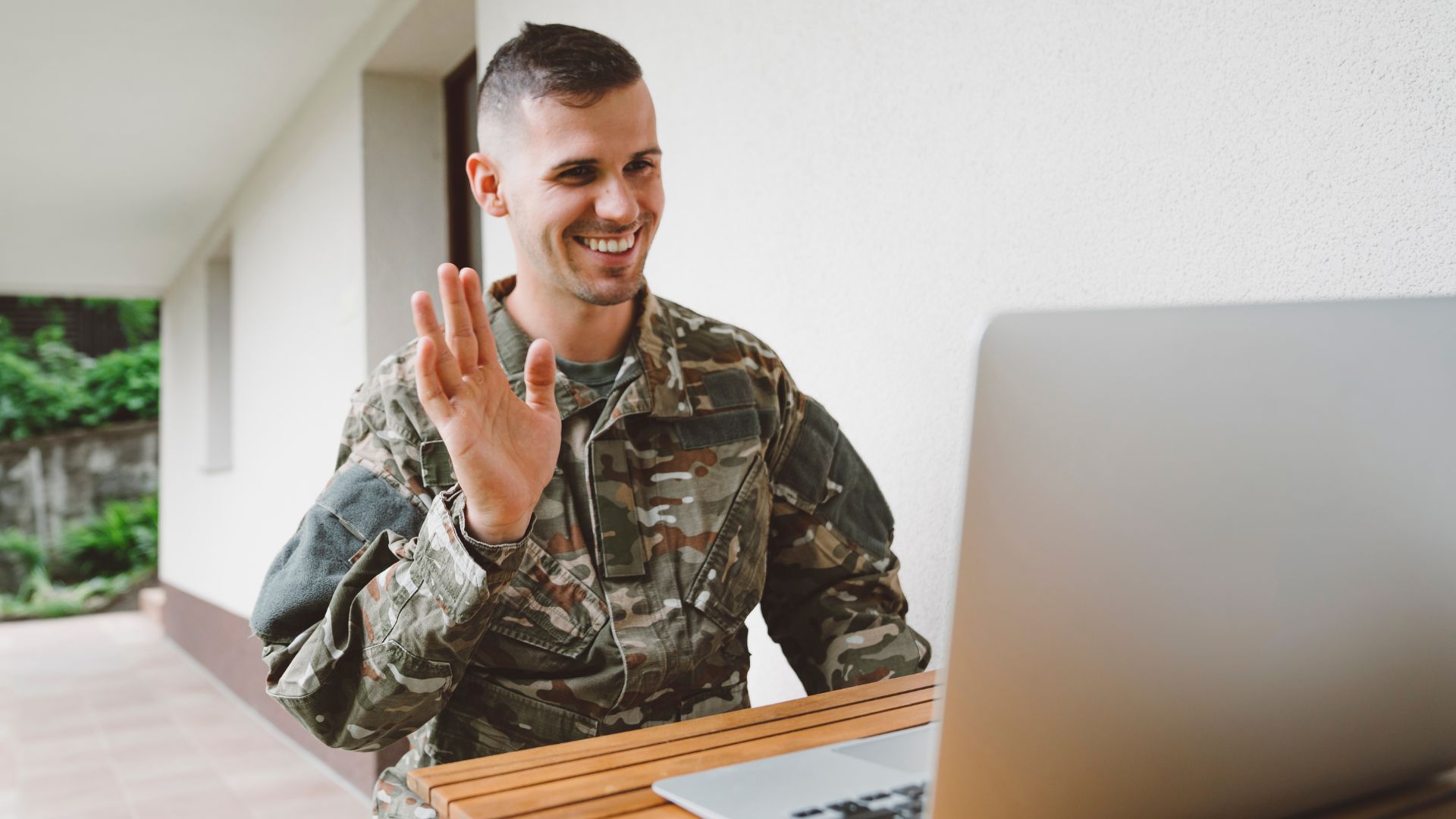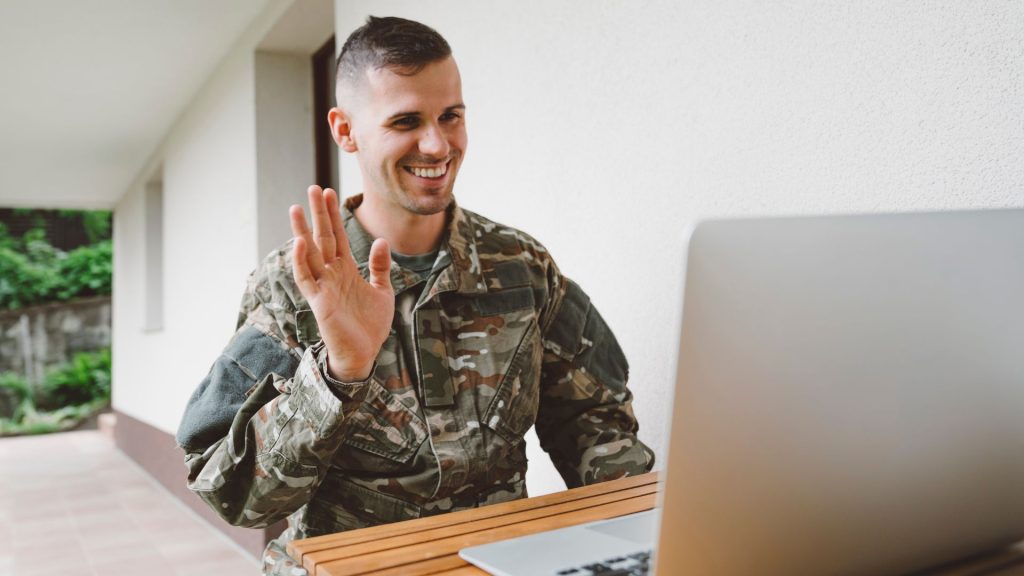 Video chats are another rewarding outlet for couples and families with children, as participants can experience the expressions accompanying people's words. Many moms and dads serve in the U.S. armed forces, so video calls offer an ideal way for them to see small children in their element. Such calls are a perfect opportunity for families to share gratitude on holidays like Thanksgiving.
Play Online Games Together
Moms, Dads, and siblings who serve can bond with their loved ones by playing games online with them. Doing so may involve logging into a multi-player gaming platform and talking to each other while playing together. You can compete against one another or form a team of people back home and on base.
You can also play a board game by using a video chat setup. You just need to include the board game in a care package, set up mirror layouts, and make all the moves while talking and playing.
Visit a Rehabbing Service Member Through Luke's Wings Programs
Committed to keeping families together, Luke's Wings provides opportunities to fly family and friends to visit military loved ones recovering from serious injuries or chronic illnesses at medical hospital facilities. Whether an individual gets sick or wounded in combat or training, these complimentary flights bring loved ones together to provide the emotional support needed during recovery.
Stay Connected through Luke's Wings Programs
Staying connected with injured or seriously ill service members is critical. To be close to your recovering loved one during their time of need, consult Luke's Wings. Luke's Wings' programs provide emergency travel planning for the armed forces. If your service member has been injured or fallen ill while deployed, on a mission, or training, call (800) 609-9920 to learn more about how our flight programs can assist you and your loved one.