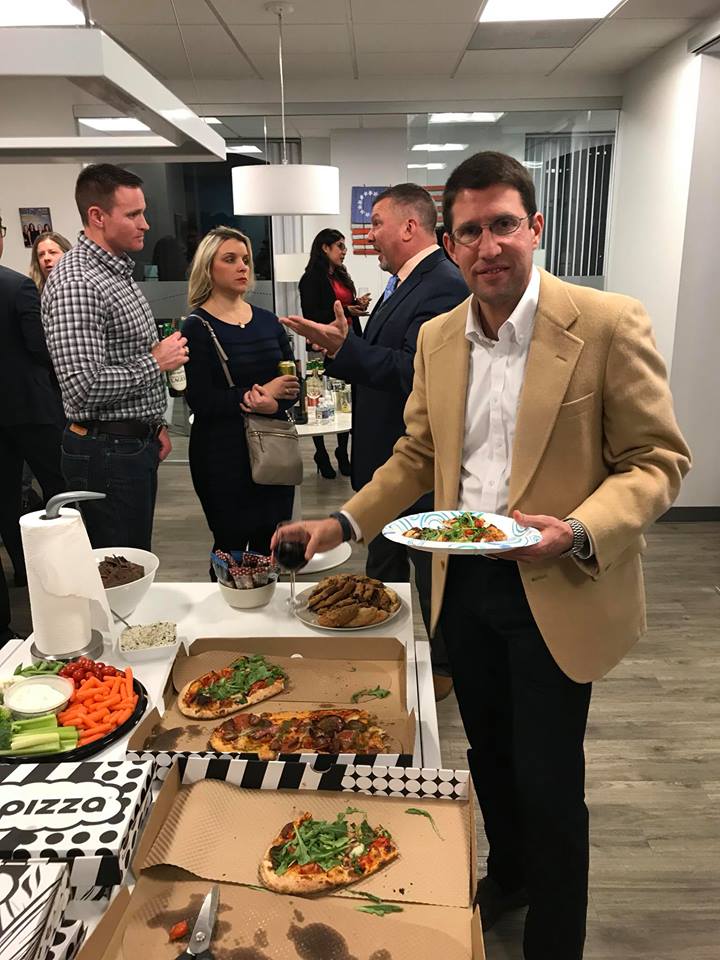 There was a great turnout for the 10th Anniversary Heroes Gala Host Committee Happy Hour! Friends and supporters joined the Luke's Wings team for pizza, cookies, refreshments and friends to learn about what they can do to support this year's Heroes Gala.
Held on April 7th, 2018, this black tie event will celebrate 10 years of providing flights to wounded, ill and injured service members and their loved ones during recovery and rehabilitation. It was exciting to see old friends and new faces as we discussed auction items, volunteer food donations, wine and champagne donations and volunteer opportunities for this year's event. It has been quiet the journey but we know with the support of this year's host committee, the event will be bigger and better than ever.
If you are interested in joining this year's Host Committee or volunteering at this year's event, please contact Darian Gilley at [email protected] for more information. We look forward to talking with you soon.