Luke's Wings Co-Founder and CEO, Fletcher Gill, received the 2018 United States Special Operations Command (USSOCOM) Patriot Award at this year's USSOCOM Warrior Care Program (Care Coalition) Conference in Palm Harbor, Florida. Presented by USSOCOM Commanding General, General Thomas, the Patriot Award is the highest honor USSOCOM can bestow on benevolent organizations and their representatives for their exceptional and enduring contributions to Special Operations Command wounded warriors and their loved ones.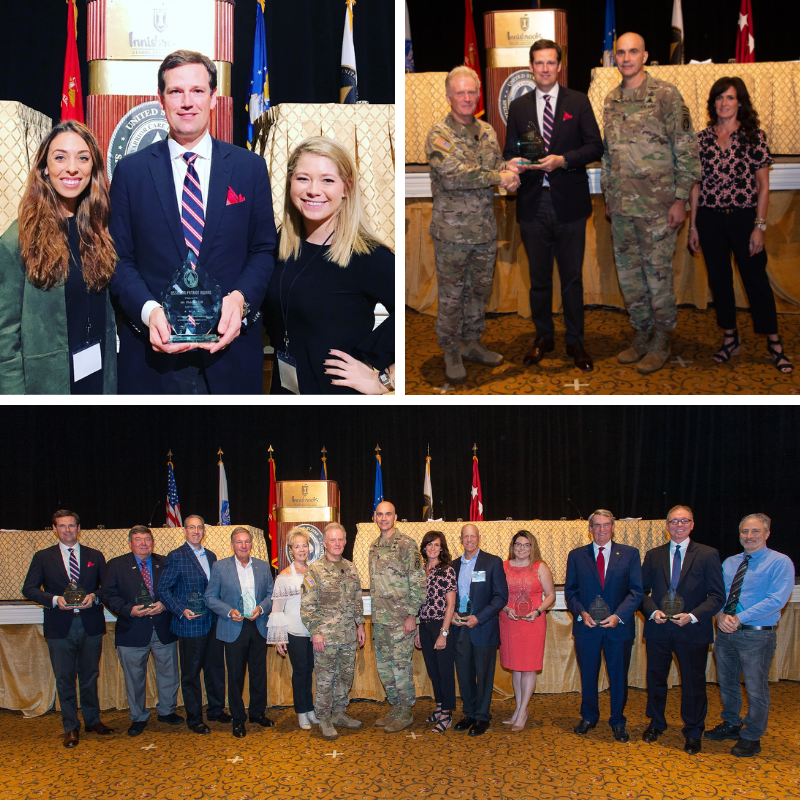 "It is a true honor to accept the Patriot Award as well as to be able to support to the USSOCOM community. Luke's Wings is proud of our tiny part in serving the men and women who have fought to defend our country and we are ready to support when needed in the years to come," says Gill about receiving this prestigious award.
Since 2012, Luke's Wings has committed to serving the Special Operations community through our Special Operations Transportation Assistance Program (S.O.T.A.P.). Through this program, our organization stands ready to provide complimentary flights for the loved ones of special operators wounded while serving. By working with USSOCOM Warrior Care Program (Care Coalition), we have had the honor of providing almost 400 flights for loved ones to be present for every step of their warrior's recovery; from the moment they arrive stateside to their final travel home.
Accompanying him at this year's conference were Katie Currier, Program Director, and Bea Ibarra, Program Associate, who hosted a table to share Luke's Wings' mission with members of the community.
Thank you General Thomas and the USSOCOM Warrior Care Program (Care Coalition) for allowing us to serve your brave community!