For the second time this year, Luke's Wings has partnered with Allstate Insurance and Caliber Collision to identify a deserving veteran in need of a new car!
At this year's Heroes Golf Classic, Luke's Wings was able to gift U.S. Army Sergeant First Class David Mathis with a refurbished mini-van better suited for his injuries. David was severely injured in October 2017 while deployed to Iraq when he stepped on an Improvised Explosive Device. As a result of the detonation, he lost both legs and was immediately taken to Walter Reed National Military Medical Center for his recovery. Through the NABC Recycled Rides program, in which collision industry businesses team up to repair and donate vehicles to individuals in need, David and his family received a 2015 Toyota Sienna XLE – a car large enough to accommodate his prosthetics, wheelchair and his handcycle all at once!
Just this weekend, the Allstate and Caliber teams were at it again as we celebrated the gifting of a 2017 Ford Fusion to U.S. Navy Petty Officer Third Class Josh Lambert (Ret.) and his family. In October 2016, Josh suffered a stroke while stationed at Naval Air Facility Atsugi in Japan. After being admitted to Walter Reed National Military Medical Center, Josh, along with his wife and two young children, uprooted their lives to move to the Washington, DC area, in order to receive continuous care including behavioral health and occupational therapies. This family of four was in need of a reliable car to get their family back and forth from school, daycare and his wife, Brandi's, full time job.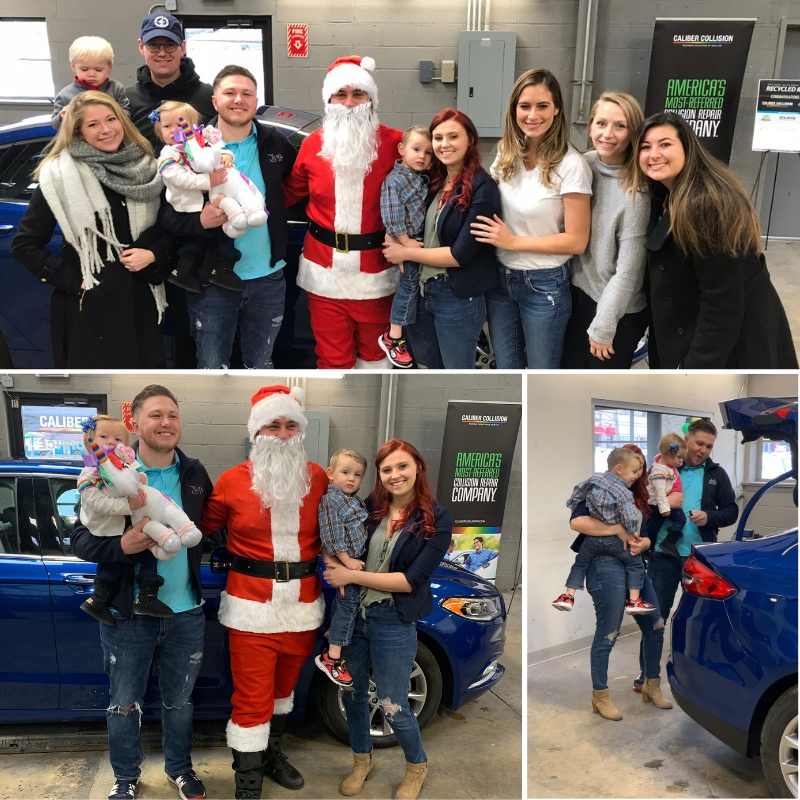 We are proud to partner with these two organizations to enhance the lives of our recovering service members on their journey to recovery.